A guide to cedar gifts – how to bless your family for the Holiday season and New Year?
Well, the countdown to the New Year has begun. Do you feel like time is speeding up every day? In addition to everyday affairs, the mind is occupied with thoughts of gifts for the whole family –  friends, parents, and for yourself, of course! We know how it goes, and we know how important it is for a gift be thought out and given with love!
We came up with this guide to help save a bit of time and effort, so you can choose a gift that will definitely transmit the feelings of your soul. We have selected gifts for each important person that may be in your life – some cedar gifts and a few others too. Tell us how it works out when you give them! 
Gifts for your girlfriend or wife
Elixir + mumiyo – A m
ix of cedar oil
Elixir Megre and mountain mumiyo. If your soulmate is on the healthy lifestyle wave and does not yet know about this new product, you will probably make the best discovery of the year for her. This is our 2021 development, designed to support and improve women's health. Mumiyo restores one's own immunity and the body's ability to heal itself. It assists in coping with a variety of womens health issues. The price is $39.60 at https://megrellc.com/product/megre-elixir-in-cedar-oil-with-mountain-mumiyo-100-ml/
Course for the production of paintings from epoxy resin
A popular master class that many girls dream of, even if they have never picked up a brush in their lives. Real meditation in creativity, and the result will be a picture that can be hung at home. The technique is so simple that even beginners can learn and create beautiful pieces.
A Tea ceremony for two
A fascinating and relaxing ritual that can be ordered from real masters. You will definitely learn much more about tea than you imagine. There are masters who own Chinese, Japanese, Tibetan, Russian traditions. Choose to your liking.
Red nettle thread on the wrist
It is worn both as an unobtrusive decoration that fits absolutely everything, and as a talisman, and as protection from radiation. It is a proven fact that even a small piece of nettle fibers harmonizes the human biofield and protects the body from harmful radiation. Girls know that when you put on a red thread, you definitely need to make a wish. Or you can take two such threads, tie each other to the chiming clock and make a wish for 2022. Maybe even one for two. It costs $6.50 on https://megrellc.com/product/red-nettle/
Gift Certificate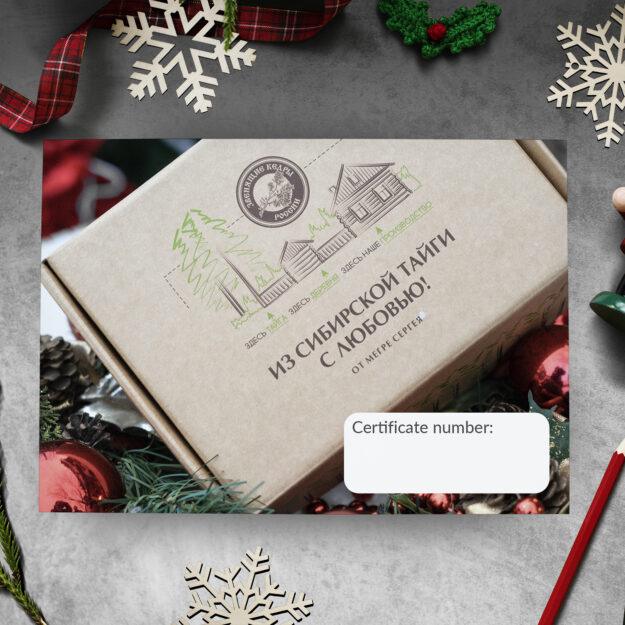 No matter how old they are, girls love shopping, especially online. If you are not sure about what to get as a gift, a gift certificate will always come in handy. We have certificates in fixed amounts – $20, $50, $100 https://megrellc.com/?s=certificate&post_type=product  
Gifts for a beloved man
MEGRE Elixir
This is a 100% hit always, for men of any age, status and interests. Megre Elixir is our patented product, which has no equals. It is the oil that is pressed from the cone of the Siberian cedar. With daily use, it increases strength and energy, harmonises the processes in the body and maintains health in conditions of heavy workloads, stress and unfavourable urban environments. A gift that, better than any words, will show concern for the health and energy of a person. Packed in a stylish gift box, we knew right away that it would be given away often. The price is $110. https://megrellc.com/product/cedar-elixir/
Elixir + ginger
A new release this year, created especially for men. It improves men's health from all aspects –  increases testosterone levels energy and reduces excess weight. Ginger is considered a strong aphrodisiac and energy booster. A good way to take care of the health of your beloved men, we know that they will go to the doctor only as a last resort. The price is $39.60. https://megrellc.com/product/megre-elixir-in-cedar-oil-with-ginger-extract-100-ml/
Thermos with engraving
Among the modern collections you can find for every taste – from the simplest to the "smart", with filters and temperature sensors. Order an engraving of initials or some significant symbol for the two of you, and the gift will become a thousand times more valuable. And it certainly won't get lost.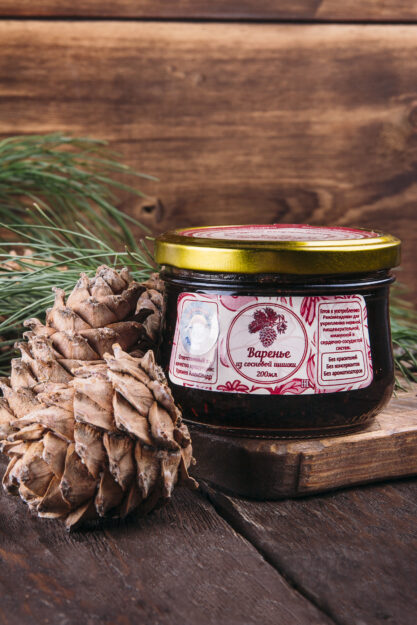 Pine cone jam
Another option for men with a sweet tooth. A little tart, a little sweet, with a high content of vitamin C and other immune-boosting substances. One of the most popular gifts from the Taiga. The price is $17.10. https://megrellc.com/product/pine-cones-jam/
Ivan tea 'double fermented'
A rare variety of fireweed tea, it is also called "seasoned". It is considered an exclusive for those who appreciate the deep taste. This tea is collected in the North, which means it contains the maximum possible concentration of useful substances. A collection of true connoisseurs. The price is $9.50. https://megrellc.com/product/ivan-tea-double-fermented/
Hammock
After all, in winter you can buy it at a very competitive price. Hammocks have already become not only an element of country life, but also an interior trend; they easily fit into the design of an apartment or cabin. And in the summer they move into the trunk of a car so that he can always take it with him to visit nature.
Gifts for parents
Elixir Megre in cedar oil
A lighter version of Elixir Megre, the same effective health assistant, but it works more gently and will definitely not cause side effects. We recommend it to the elderly, people with chronic diseases and anyone trying the Elixir for the first time. It helps to balance processes in the body, cleanses the blood, reduces nervous tension, restores vitality and improves the state of the cardiovascular system. It has a rich vitamin and mineral composition with 100% digestibility. The price is $38.60 to $76.00. https://megrellc.com/product/cedar-nut-oil-with-megre-elixir/
Family chronicle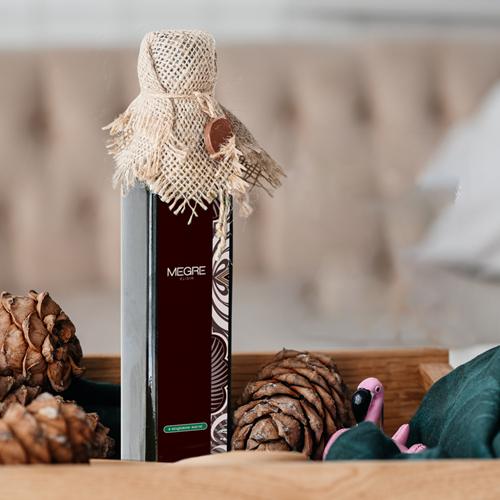 Book for creating family history. Surely, your parents want to tell future generations a lot, it just doesn't seem like an opportunity. The family book is a beautiful way to share memories, strengthen the power of the family and the bond with descendants.
Theatre tickets
You can always multiply the atmosphere of the holiday and give your loved ones even more emotions. There is an aura of magic in theaters on New Year's days, use this moment if your parents love the theatre. Concerts of your favorite performers and ice shows are also in the piggy bank of ideas.
Children's gifts
Cedar bars
No matter how many gifts there are for the New Year, children are always waiting for sweets, in bags, socks, advent calendars and just like that. So let it be healthy sweets without sugar. Pine bars have been our main children's hits for the New Year for many years. In addition to nuts, cake, honey and puffed rice, they contain natural sweet ingredients – carob, molasses, dried berries. The price is $24.60 for a set of 10 bars. https://megrellc.com/?s=cedar+bar&post_type=product
T-shirt or hoodie with their own design
All children draw. Can you imagine how great it would be to translate one of their drawings onto a clothing item? You can go to a printing store to have this done. It will definitely be your child's favourite clothing item.
Candles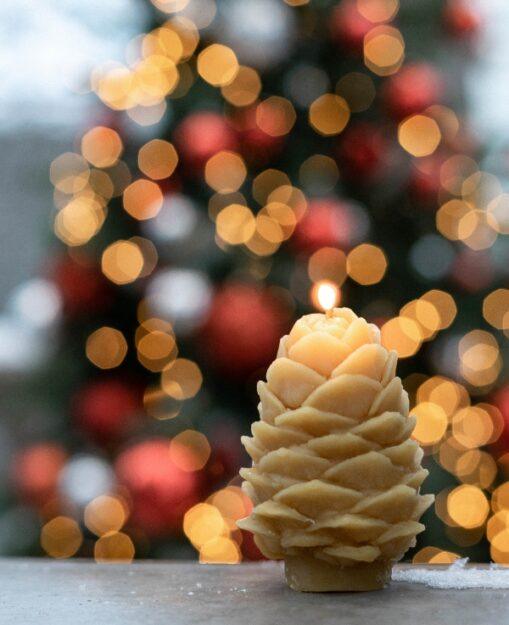 Candles can be blown out not only on birthdays. If you light this candle from the real taiga on New Year's Eve and make a wish, it will certainly come true. A wax candle is also a natural aromatherapy that forms strong immunity and relieves nervous tension. The price is $15.80 for set of four cylindrical candles or $10.10 for a cedar cone candle. https://megrellc.com/?s=candles&post_type=product
Gifts for friends
Cedar oil for cosmetic purposes
It is a well-known fact that among European cosmetologists, cedar oil is worth its weight in gold and is added drop by drop to the most expensive creams and balms. We are more fortunate, we can use it in its purest form, because in Russia it is more accessible. One bottle of oil replaces two dozen of the usual products and gives not only a cosmetic, but also a healing effect. Makeup remover, face and hair mask, cuticle oil, body moisturizer, sunscreen, hand cream…the list is far from short. $25.50 for second press cedar oil https://megrellc.com/product/second-cold-pressing-cedar-oil-100-ml/
A set of Cedar Breakfasts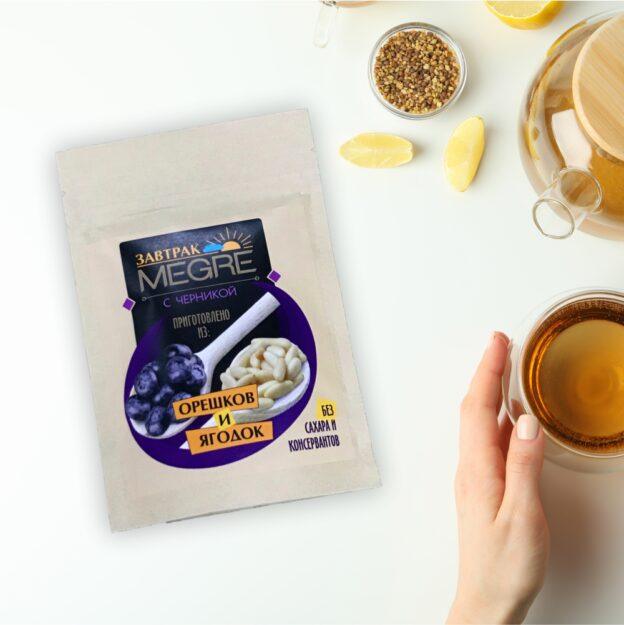 If your friends follow a healthy lifestyle, this will be a great discovery for them. Quick and healthy breakfasts that are easier to prepare than smoothies. In terms of diet, it is as healthy as possible and does not require any additives. Suitable for vegans and vegetarians, for those who do not have time to think about a healthy diet in the morning, but really want to – it is convenient to take with you to nature and even to work. Ingredients: cedar cake, dried berries and Jerusalem artichoke syrup. $7.80 per 60g sachet – https://megrellc.com/?s=breakfast&post_type=product
Salt lamp
Night lamp made of Himalayan salt rock. It is inexpensive and a very warm gift. Suitable for any style of interior, and most importantly – cleans the air and protects from harmful radiation. It is especially recommended to use if you suddenly get sick.
Nettle bracelet
Suitable for girls, boys and grandparents. The original decoration in traditional style is also a talisman (after all, each cross of Slavic embroidery is symbolic, carrying a charge and a wish), as well as having healing properties. Nettle harmonises the human biofield, improves blood circulation and regulates heat transfer. It is especially good for those who are cold in winter. The price is $6.50 – $25.50 https://megrellc.com/?s=nettle&post_type=product
Instant camera
Someone remembers the fashion for them in the 90s, and it will be a gift with notes of nostalgia, for others – such a live installation, and for teenagers – just a stream of creativity in the moment. In any case, the opportunity to take a picture and immediately get a picture, for sure, is one of your friends on the list of New Year's wishes.
Cedar syrup
Until you try it, you just won't know. Cedar syrups are a great sweet love (but without sugar) for both adults and children. Many people don't know that it exists – but when they do, becomes a new love. It is very moreish, you can eat almost anything with cedar syrup and it is always finished far too quickly. Contribute to health and add it to your list of healthy sweets. The price is $17.90 – https://megrellc.com/?s=cedar+syrup&post_type=product