Since ancient times, Siberian Cedar Nut Oil has been considered a valuable product of nature.
Our cedar oil is made far away from cities in a pure, environmentally friendly place, the Siberian taiga village of Kandaurovo. To preserve the special energy of the oil, the entire manufacturing process is done manually, slowly, and in accordance with ancient technologies.
We believe that, to achieve oil of excellent quality, great attention to detail in each stage is important – from collecting the nuts to filling the bottles.
Here is how we do it.
Step 1 – Collecting the cones
We collect cedar cones manually, in our own forest quarter of 127 hectares, which the state has leased to us for long-term rent.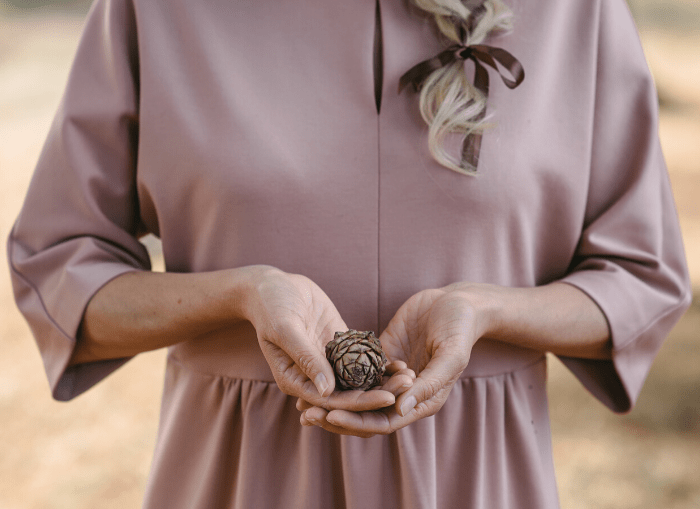 Step 2 – Separating the nuts from the cones
To preserve the valuable energy of the oil, it should be made in a calm atmosphere, with special attitude, and positive thoughts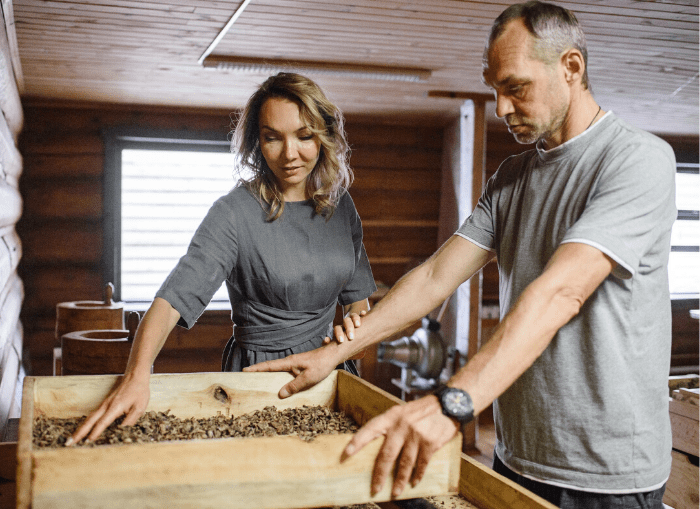 Step 3 – Separating the kernel from the nut
Through all stages of production, the oil comes into contact with natural materials only. The wooden equipment we use allows the product to breathe.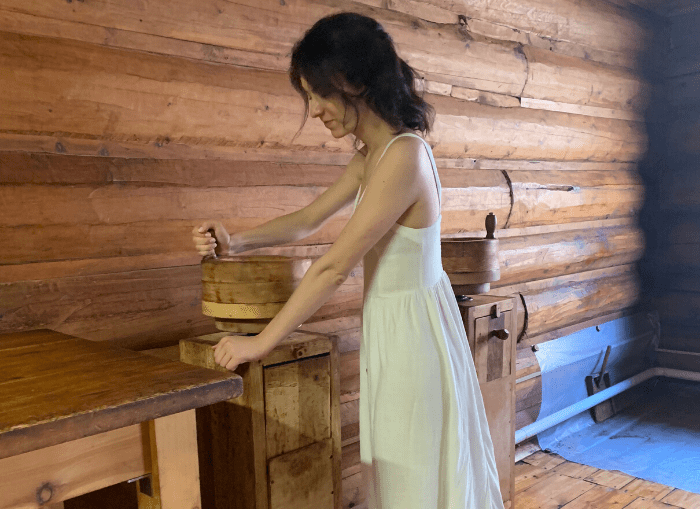 Step 4 – Sorting the nuts
It is important to sort the nuts manually, by the hands of a professional. Local people from our countryside are living in the taiga for all their lives and they know exactly how to determine bad kernels better than any technology.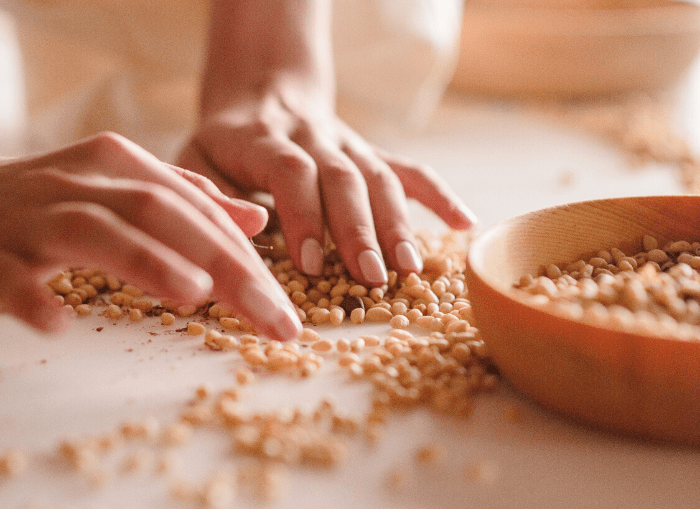 Step 5 – Pressing the nuts
The nut is put into linen bags for pressing and the oil is poured into glassware. In the process, we use the help of a manual wooden press.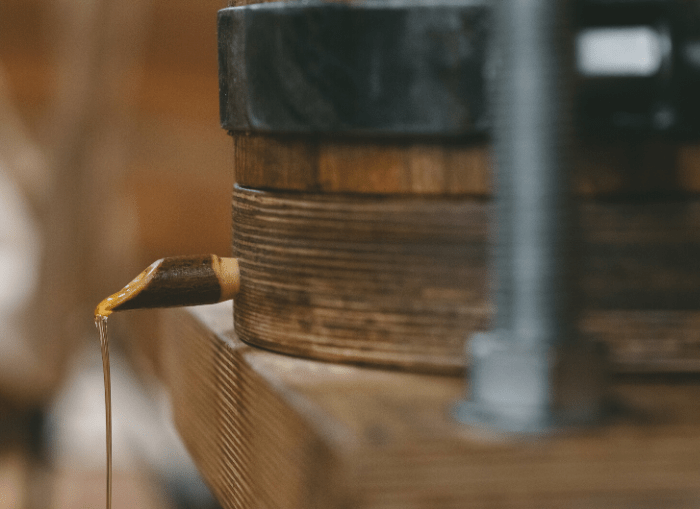 Step 6 – Bottling the oil
After extraction, the oil is immediately poured into bottles to save its most valuable elements. This results in forming a natural sediment which is a sign of good quality.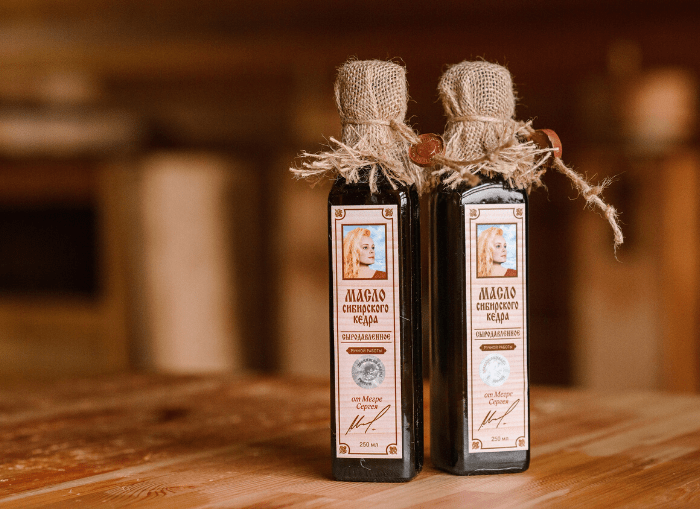 Watch the video to follow the handmade production process with our family.