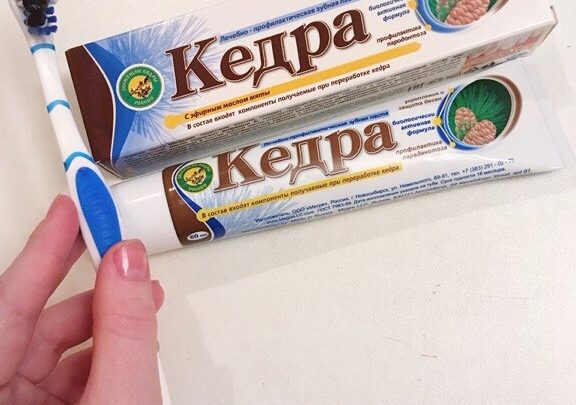 All my friends and relatives know how serious I am about the condition of my teeth. I had been wearing brackets during 2 years! And the time and the strengths that I had spent for the treatment are invaluable. And, of course, it cost me not only a lot of a lot of money, but also a lot of pain. Now you can understand why I am so serious about my teeth. I can't use any toothpaste. Today I choose only Cedar toothpaste.
I choose only Cedar toothpaste. The last month after the professional dental cleaning my dentist asked me if I changed the toothpaste. The dentist was shocked how perfect my teeth were. It was due to the Cedar toothpaste. The secret was in the crushed nut shell, which provides gentle mechanical action, scraping off the plaque. I was so happy about it, that's why I have bought a new Cedar toothpaste, but with Mint essential oil. I had a thought that it was created for me. I love so much Mint Essential Oil! It's so useful.
Mint oil and resin have an antiseptic effect, killing harmful bacteria and germs.
It also relieves the pain by reducing the sensitivity of the teeth. It really helps me.
What are your principles to choose the right toothpaste?
I have several principles:
-natural ingredients;
-simple in composition;
-useful for the health of the mouth;
-perfect in cleaning off the plaque.
Cedar toothpaste meets all the requirements. I'm so happy to use this product! And advise you too.